My second post on Christmas decorations, with my first post here
Christmas Decorations
.
This time these are decorations taken from around my house! I had a little more time to capture these in the daytime so the lighting is better and there are more of them. So here we go:
1. My reflection in a bauble
2. Soft toy Santa
3. little mince pies to go on the table that have a chocolate inside!
4. Star bauble
5. NOEL on the fireplace
6. Cracker decoration
Hope you all had a lovely Christmas and have a fantastic 2014!
Don't forget to enter my competition where you can win one of these for yourself!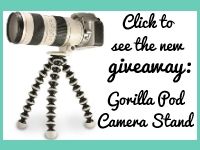 Click Here to Follow Me on Bloglovin!
I also linked this with Sweet Snaps, and my entry is the first photo of my reflection! Click below to see more entires!