So after my first
Macro at Home
post, I decided I quite liked this type of blog post and I liked finding the photos, so I would try to make it a weekly thing. The only thing with taking them, is that every time I do one, the challenge to find more things to capture gets harder! I guess I will just have to get my thinking cap on!
So here is this week's installment. I meant to post it yesterday but I have been so busy with uni work that I just plain forgot!
These luckily for me and my, at the moment, very dead brain, didn't require me to find more things to shoot around my house as I took them at my girlfriend's house!
So here they are....
1. A rose
2. A funky light fitting
3 & 4. The radiator - I liked the symmetry of the first photo but I liked the second one more so I posted them both! And it took me forever to get these photos so I am putting them both up!
5. The cheese on a pizza, mmmmmm...
Also don't forget to enter my competition, a fantastic prize is up for grabs!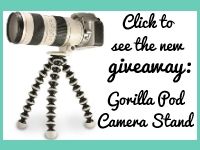 This has been shared on :